Wait! By clicking out of this page, you'll forfeit the chance to learn about this powerful solution for your health.
Click Watch Video to continue watching.
Or click Read Transcript to read about this solution instead.
Click here now to
claim your free gifts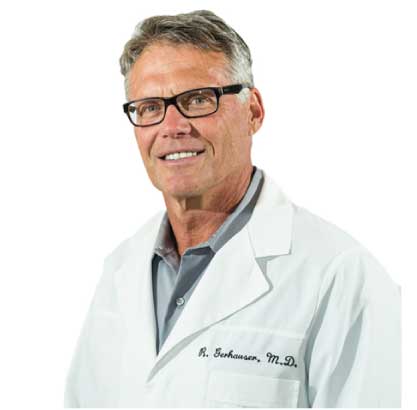 Dr. Richard Gerhauser
---
Dr. Richard Gerhauser, M.D. is one of the most innovative minds in medicine today. In addition to being a board-certified medical doctor, Dr. Gerhauser has earned two master's degrees and has served as a clinical assistant professor at the University of Arizona. He spent more than a decade as a private physician at the exclusive Canyon Ranch medical facility and currently runs a private practice.